Letterpress Printing is a traditional printing method in Hong Kong and China. The appearance of Lettepress is very sharp and there is a debossed effect on the printed area. Since Letterpress involves a lot of manual works, speed is very slow and the workers are very old, most of the printed matter are being replaced by offset printing now.
With more than 40 years in Letterpress Printing, Iprintnet understand the requirement of you. Iprintnet have used the best Heidelberg machines, 1mm thick paper and heavy duty rigid plate for Letterpress Printing. The main objective is to provide the best quality Letterpress products for you.
Apart from Letterpress, Iprintnet also provide Offset Printing with debossed, embossed, hot stamping and die-cutting. We understand every single job is unique and special to you. Quality services and quick response are our first priority. Moreover, we can provide worldwide door to door delivery services.
Media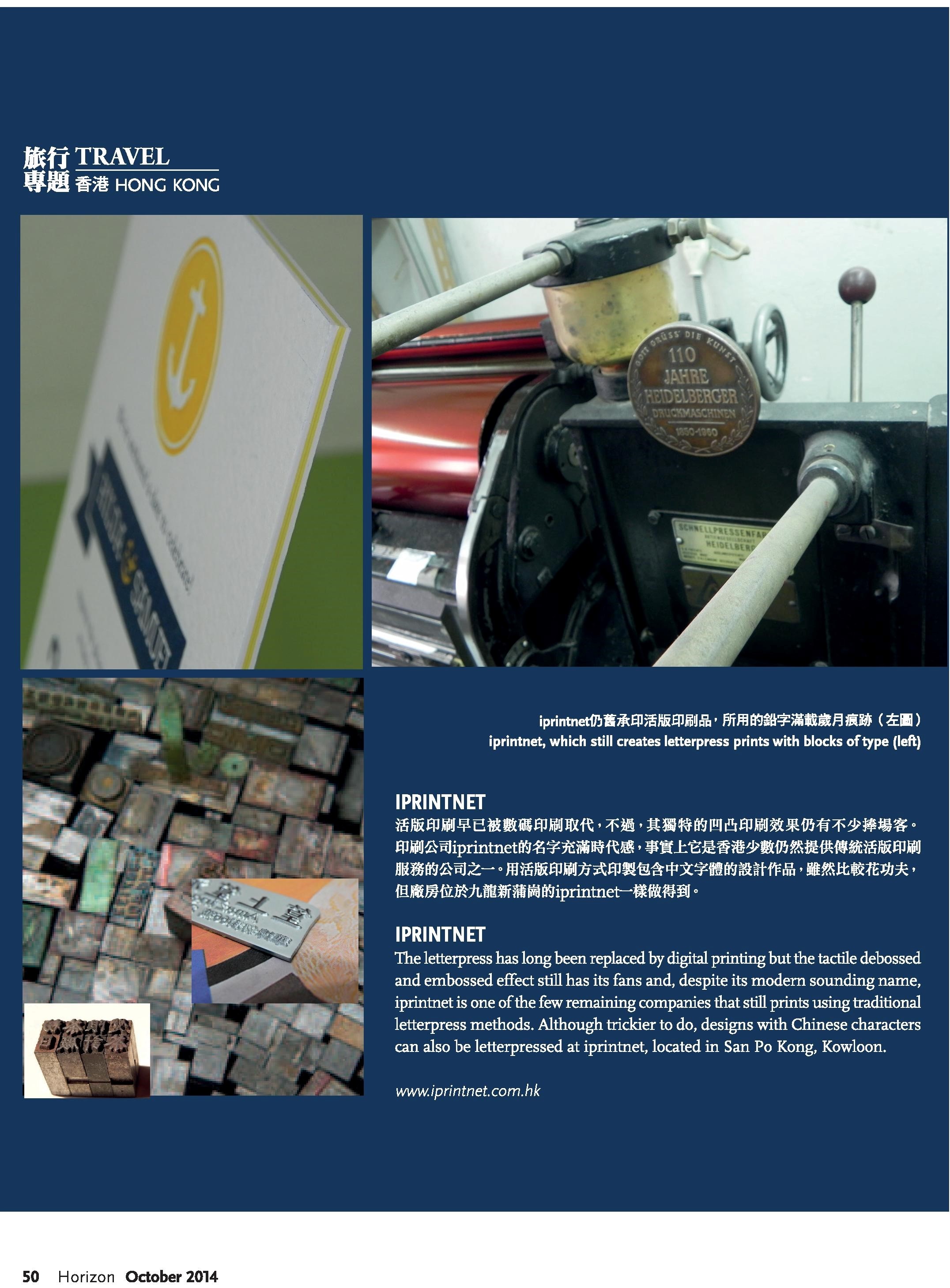 Testimonials
…Quality is our main concern,Iprintnet can meet our requirement on Art Printing
---
…Experienced staffs that meet my expectation by using different kinds of printing methods
… Quick response and door to door delivery services to overseas customers
---
…Iprintnet not only provide printing services, they also provide total consultation services like 1:1 marketing, promotional programs,workflow and inventory management.